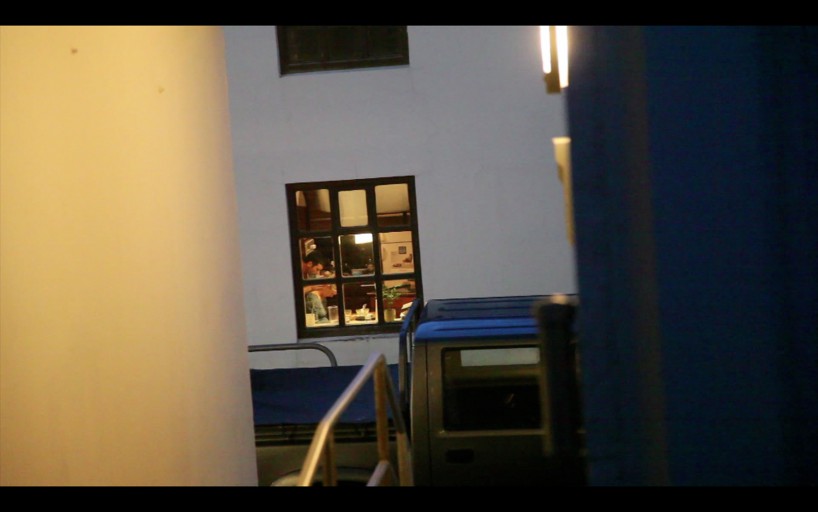 De nit i des del carrer, gravo finesters de cases particulars. Dins d'aquestes finestres, persones que no són conscients
d'estar essent gravades, duen a terme la seva vida quotidiana un vespre qualsevol. Damunt d'aquestes imatges i utilitzant el text com a subtítol, construeixo un conte.

A story is narrated to us using yellow subtitles and the recordings of windows at night. Inside those windows common people, unaware of having been filmed, live their daily life. On top of those images I construct a story.
Blue car
vídeo, 4'52"
Reykjavík, 2013

PROJECTES/PROJECTS
Louis Garrel (2015)
Gabriel (2014)
Michelle in Canada (2014)
TV (2013)
Selfoss (2013)
Blue car (2013)
Jerks game (2013)
Menjar (2012-13)
Melic (2011)
Conte (2009)
POESIA/POETRY
El testament d'Amèlia (2014)
To read (2013)
ALTRES/OTHERS

BIO
CONTACTE/CONTACT